San Bernardino Firefighters Endorse Councilman Juan Figueroa.
"Councilman Juan Figueroa is a true champion for public safety. Please join your Firefighters and Paramedics in voting to re-elect Juan on March 5th.."
State Assemblymember James Ramos Endorses San Bernardino 3rd Ward Councilman Juan Figueroa
"Councilman Figueroa has earned my support with his dedicated service to the people of San Bernardino. I especially appreciate Juan's leadership in working with me to address the issue of mental health and its impact on homelessness."
The San Bernardino Police Officers Association is endorsing Juan Figueroa for re-election to the San Bernardino City Council in Ward 3.
"Your San Bernardino Police Officers are proud to support Councilman Juan Figueroa. We know he stands with us in the fight against crime."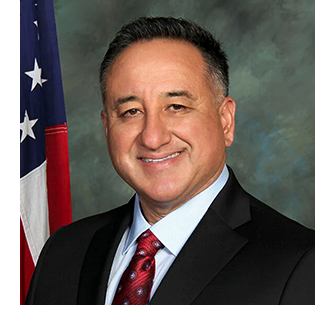 "Councilman Juan Figueroa is an effective leader who has earned my support with his dedicated service to the people of San Bernardino. I am very pleased to endorse Juan's re-election to the City Council in Ward 3."
Endorsed by:
San Bernardino County Professional Firefighters Local 935
San Bernardino Police Officers Association
California Peace Officers Association (PORAC)
Laborers International Union, Local 783
United Brotherhood of Carpenters and Joiners, Local 909
State Assemblyman James Ramos
San Bernardino County Supervisor Joe Baca, Jr.
School Board Member Adam Perez
City Councilman Theodore Sanchez
Nellie Aleman
Brenda Bell,
Former 3rd Ward Commissioner*

Jodi Buckley,
Former 3rd Ward Commissioner*
Mary Jo Calderon
Christopher Crosson,
Former 3rd Ward Commissioner*
Shannen Crosson,
3rd Ward Neighborhood Leader
Joe & Stella Espindola
Daisy Espinoza
Ivan Garcia,
3rd Ward Planning Commissioner*
Lindy Gonzales
Fred Grochulski
Richard Hernandez,
3rd Ward Commissioner*
Sandra Kurkoske,
3rd Ward Commissioner*
Lely Lim,
Former 3rd Ward Commissioner*
Inez Lucero,
Owner of Casa de Flores flower shop
Illeana Massengill
Margaret Montaño
Luis Ojeda
David Rojas,
3rd Ward Commissioner*
Laura Sanchez
Teodoro & Yoland Sanchez
Angela Torres,
3rd Ward Commissioner*
John Walters,
3rd Ward Safety Commissioner*
Partial list
*Titles for Identification Purposes Only